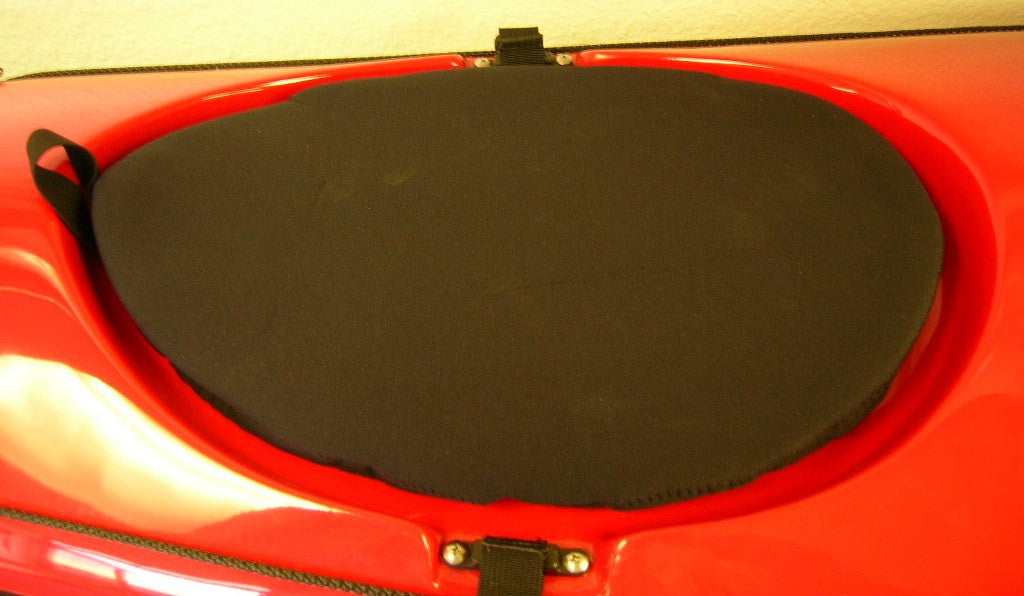 Seda - Neoprene Hatch Cover
$65.00
Soft Neoprene cover for storage compartment.  Measurement of hatch is typically about 1/2" to 1" bigger than coaming on boat to allow for this neoprene seal.    There are 5 sizes of Neoprene covers for all Seda models:
Size Guidelines:
Type
Dimensions
Application Notes
Extra Small
16" x 11"
Bow Compartment - Gypsy, Atajo, Starlet, Swift, Impulse, Viking, Glider
Small
18" x 13"

Stern Compartment, Older models - Glider, Impulse, Swift, Viking, Tango, Amigo.

Bow Compartment - Tango

Center Compartment Tango

Medium
20" x 14"
Stern Compartment: Rotomold Plastic Gypsy Only
Large
24" x 14"
Stern Compartment: Current production - Swift, Viking, Glider, Older Impulse, Revenge, Tango
Extra Large 
32" x 18"
Bow Front Hatch/Cockpit cover - Amigo Only
Please note that many of these items will be made to order, inventory may show zero on this website as a result.   Expect a delay of 1 to 2 weeks from order if not currently in stock.